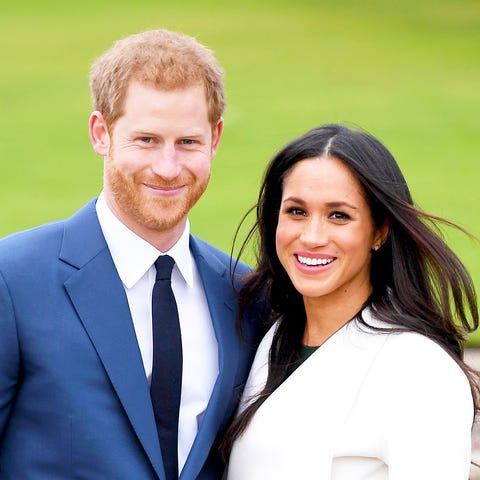 How Meghan Markle and Prince Harry's Valentine's Day Compares to Last Year
Meghan Markle and Prince Harry will spend Valentine's Day together for the first time since marrying.
Last year, they spent the holiday in separate countries.
Hello and welcome to your latest Meghan Markle and Prince Harry update. It's been nearly 24 hours since we saw Meghan surprise her "Forces for Change" British Vogue cover stars, so we're definitely overdue to talk about the buzzy royal couple.
Now that Meghan and Harry—or H and M as they apparently call each other—have stepped back from the royal family, they have much more time to spend with each other, which is exactly what they'll be doing for Valentine's Day.
Unlike last year, when Harry was in Norway to visit service members and hang out in a candlelit igloo while Meghan was in the U.K., they will reportedly be spending the holiday together this time. Valentine's Day is already exciting, but considering today will be the first one they spend together as a married couple, it's even more memorable.
It's not clear what Meghan and Harry have planned for today, but they will likely keep a low profile in their new home in Canada. Today will also be a nice break for them since they've been traveling around the United States, hanging out with Jennifer Lopez, meeting with big banks JP Morgan and Goldman Sachs, and working on their charity foundation.
For a little insight on Meghan's Valentine's Day traditions, look no further than The Tig, where she once wrote about how she always seemed to dream of being "immersed in a Robert Doisneau photo, waiting with bated breath to be dipped into a kiss. This is all happening in black and white, of course. And in Paris, if I had my way." Though, she admitted to her readers that no matter what happens or what gifts you receive, "it really is the thought that counts." Take notes, Harry!
Related Stories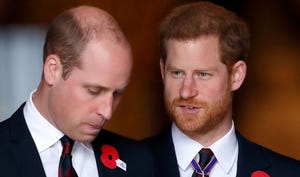 The Queen Wants William and Harry to Be Cordial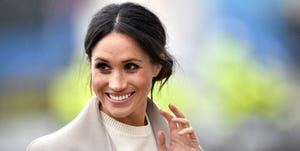 Watch Meghan Surprise Her Vogue Cover Stars Shannon Barbour News Writer Shannon is a news writer at Cosmopolitan.com, and when she's not obsessing about Cardi B, she's thinking about Justin Bieber and still trying to memorize Beyoncé's Beychella choreography.