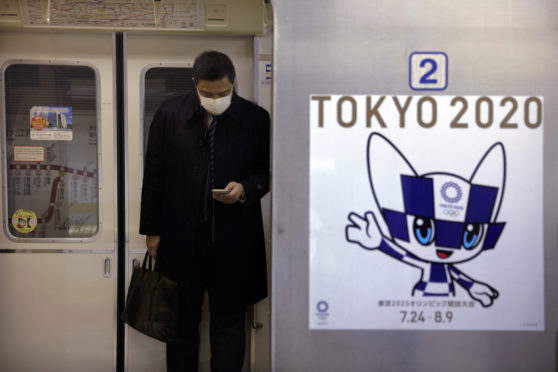 EVE MUIRHEAD: No panic over Olympics cancellation…yet
The number of sporting events getting cancelled because of the coronavirus is getting higher and higher.
by Eve Muirhead

The Olympic Games in Tokyo feel like they are a long time in the distance and statements have been made to say that cancelling or postponing is not being considered.

But if it isn't under control in a couple of months you would start to worry.

If you were going to choose the worst place to risk a virus like that spreading even further it would be an Olympics village.

They are like a small town – and a small town with people who have been coming from every country in the world and through every airport in the world!

The Olympic organisers won't be at the panic stage yet but they will be worrying.

Qualifying events have already been put off.

Thank goodness this isn't a Winter Olympics year because we would be starting this week!

 

* On the subject of the Olympics, Mike Hay is someone we all know well in the curling world.

He is Team GB's deputy Chef de Mission and I read his comments the other day urging caution over medal expectations for Tokyo.

We've had it so good with London, followed by Rio and it's no surprise to see Mike striking that tone.

I've been involved in three Games – yesterday was the 10th anniversary of the opening ceremony at my first in Vancouver! – and I've yet to hear one of the big bosses go too high when they set their targets.

Better to set the bar on the low side of what can you can reasonably expect and then go past the target than set it too high and people think you've failed!

 

* The Finn Russell-Gregor Townsend saga is going to end badly for one or both of them.

At the moment, it's not panning out too well for the coach. If you're losing games with one of your best players at home watching on TV it's never a good look.

Even if Townsend does end up losing his job, Russell probably won't come out of this a winner either, though.

I've tried to put myself in his shoes and I would still have played even if there had been a breakdown in my relationship with the head coach.

There are coaches you get on with better than others – even team-mates – but you have one career and you're part of a team.

To athletes it might feel like a job but to fans, they'll never understand if anybody puts something like getting on with your coach above playing for the badge.

 

* It's coming to the end of a busy week for us at the Dewars Centre in Perth.

It's a case of so far, so good as we look to claim another Scottish title.

We started off a bit slowly by losing a tight game on Monday to Team Jackson but it has been all wins since then.

We probably saved our best performance until the last game of the round robin, beating Team Wilson 11-4, their first loss of the week.

We've got two bites at the cherry now to make the final but hopefully we'll only need the one!