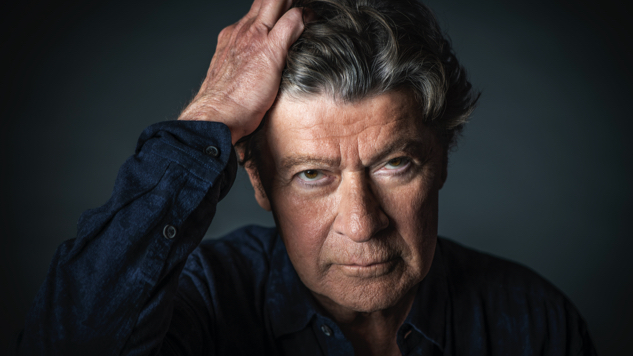 Exclusive: Watch The Band's Robbie Robertson Recall Writing "The Weight" in Martin Scorsese-Produced Doc Once Were Brothers
by Scott Russell  

Forthcoming documentary Once Were Brothers: Robbie Robertson and The Band, directed by Daniel Roher, and executive produced by Martin Scorsese, Brian Grazer and Ron Howard, aims to chronicle an essential piece of rock 'n' roll's history, and a new clip from the film, which Paste can exclusively share today (Feb. 14), does exactly that, immortalizing a musical moment that has echoed through the decades.

The clip finds Robertson, guitar in hand, recalling the night at Big Pink when he wrote one of The Band's most enduring songs, 1968 classic "The Weight," finding his inspiration in the humblest of places: Nazareth, Pa., the place of manufacture emblazoned on his Martin guitar. "'I pulled into Nazareth,' and it just was all coming to me," Robertson says, "going from Canada down to the Mississippi Delta when I was 16 years old. Characters and circumstances, all of it started to come back to me." He paints the memory like that classic, lightning-strike moment of creation—of tapping into something beyond oneself.

Robertson is nothing if not full of stories like this one—Once Were Brothers draws inspiration from the songwriter's 2016 memoir Testimony, and features not only Robertson himself, but also the likes of Scorsese, Bruce Springsteen, Eric Clapton, Taj Mahal, Jann Wenner, Ronnie Hawkins, Van Morrison, Peter Gabriel, David Geffen and Dominique Robertson. Roher and company piece together interviews and rare archival footage to create what a press release describes as "a confessional, cautionary, and sometimes humorous tale of Robertson's young life and the creation of one of the most enduring groups in the history of popular music."

Once Were Brothers opens in select theaters on Feb. 21.

Watch the Paste-exclusive Once Were Brothers clip below and see The Band perform "The Weight" circa 1976 via the archival footage further down.