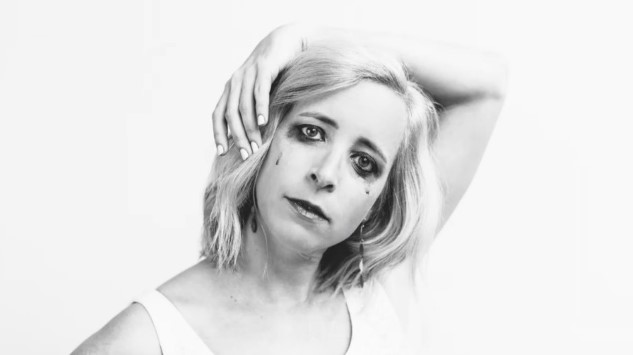 Laura Veirs Releases Heartbreaking Anti-Valentine's Tune, "I Was a Fool"
by Jim Vorel  

Heartbreak, as most musicians know, can be a powerful artistic motivator. But it can also be the only way an artist knows to most naturally process the grief and hurt that they're feeling. We can only imagine that must be the case, at least to a degree, for Portland folk songstress Laura Veirs, an artist whose prolific career we celebrated last year, as she processes her divorce from indie super-producer Tucker Martine after 19 years of marriage. When the split was announced back in November, Veirs wrote the following:

"After 19 years of collaboration, marriage and parenting, Tucker and I have decided to divorce. We've created so many things together – the best being our children – and we are doing our best to forge separate, positive paths forward. Thanks for the well wishes during this challenging time for our family."

Now, with at least a little bit of perspective, Veirs is writing and singing about some of those emotions she's feeling, with a new song released today titled "I Was A Fool." The stream-of-consciousness track is a first for Veirs; the first thing she's ever recorded completely on her own. Martine had been instrumental in the production of most of Veirs' albums, such as Carbon Glacier, Saltbreakers, Year of Meteors, July Flame and Warp & Weft. To accompany "I Was A Fool," she says the following:

"My marriage was falling apart. I was strumming my guitar and I felt a song coming on. Normally songwriting for me involves editing and fussing before the song feels 'right', but not this time. I grabbed my phone and recorded this song as it wrote itself—it came out this way, completely formed and realized. It's a rare thing for this to happen to me. I've released 11 albums, and this is the first song I've released that I recorded myself, in the moment, on my own."

As such, the song doesn't have much production—it's simply Veirs with her guitar, pouring her heart out. We definitely feel for her, although you can sense there's a bit of defiant pluck in the choice to release this tune on Valentine's Day of all days. It will be interesting to see if "I Was A Fool" is merely the first track of an upcoming album processing all of these feelings. Check out the tune below.