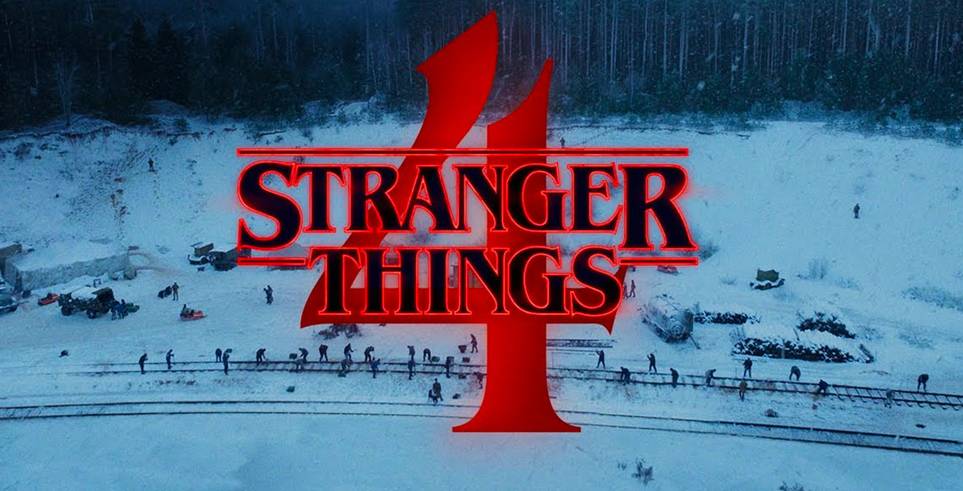 Stranger Things 4 Teaser Gives Us [SPOILER]'s Dramatic Return
by Tim Adams

The first teaser for Stranger Things 4 takes us to icy Russia, with a crew of men working on building a railroad. At the very end of the teaser the camera focuses on a man who takes off his hat, revealing a bald Jim Hopper.

Netflix titled the teaser "From Russia with love…" once again hinting at a return to the country for the streaming series.
Fans found set photos of Hopper's 1980 Chevy K5 Blazer in Hawkins during production on Stranger Things 4, though David Harbour was not found on set. While Hopper appeared to sacrifice his life during the conclusion of Stranger Things Season 3, the post-credits scene from the season finale teased his return with someone referred to as "the American" in the Russians' custody.
Harbour even questioned his own character's status for Stranger Things Season 4, pointing to the post-credits scene in question.
Stranger Things was created by the Duffer Brothers and stars Winona Ryder, Millie Bobbie Brown, David Harbour, Finn Wolfhard, Gaten Matarazzo, Caleb McLaughlin, Noah Schnapp, Natalia Dyer, Charlie Heaton, Joe Keery, Priah Ferguson, Cary Elwes, Jake Busey and Maya Thurman-Hawke. The first three seasons are currently available on Netflix with a fourth already in the works.
https://schema.orgBreadcrumbListListItem1Homehttps://www.cbr.com/ListItem2TVhttps://www.cbr.com/category/tv/ListItem3TV Newshttps://www.cbr.com/category/tv/news-tv/ListItem4Stranger Things 4 Teaser Gives Us [SPOILER]'s Dramatic Returnhttps://www.cbr.com/stranger-things-4-teaser-jim-hopper-return/