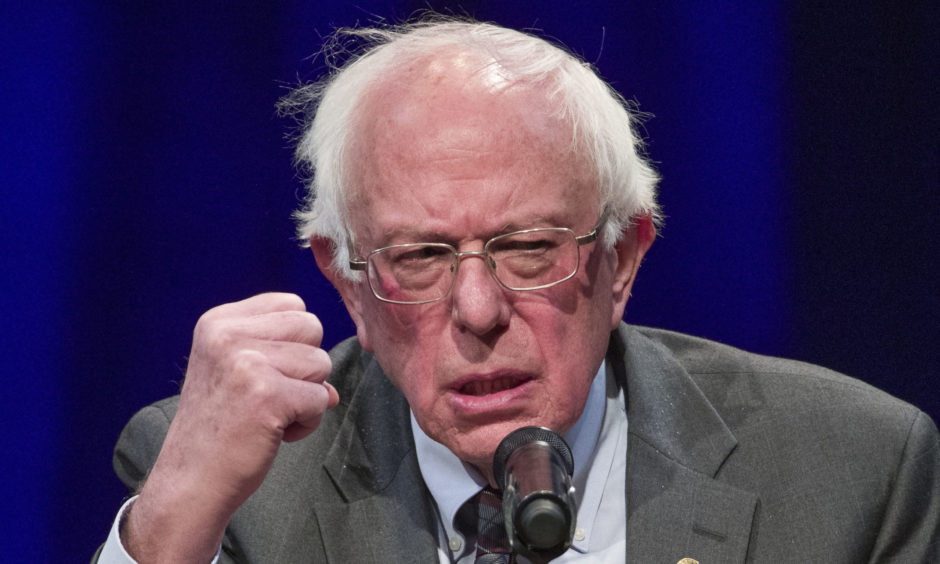 EXCLUSIVE: Bernie Sanders' brother promises 'political revolution' ahead of St Andrews event
Ahead of a US presidential vote campaign event in St Andrews, Michael Alexander speaks to Larry Sanders – the brother of White House Democratic Party hopeful Bernie Sanders – about the prospects of the Democrats ousting President Donald Trump.
by Michael Alexander

Sign up for our daily Politics briefing for political exclusives, analysis and debate.
Thank you for signing up to our Politics newsletter.
Something went wrong - please try again later.
Sign Up

In early March, millions of American voters living outside of the United States will be given the opportunity to vote for the Democrat presidential candidate they would like to see put forward to the 2020 Democratic National Convention (DNC).

The Democrats Abroad global primary awards delegates to the July convention which will see delegates of the US Democratic Party choose the party's nominees for president and vice president in the November 2020 US presidential election.

Four years ago, Bernie Sanders lost the Democrat presidential nominee ticket to Hillary Clinton at the DNC – despite winning an overwhelming majority of the expat vote.
Clinton infamously went on to lose the presidential race to Republican Donald Trump.
Now, with the 2020 presidential race heating up, Larry Sanders – older brother of 78-year-old Vermont Senator Bernie – is trying to convince the hundreds of thousands of US nationals living or studying in the UK and Europe to vote for his sibling.
Ahead of Democrats Abroad polling stations being open in London, Oxford, Cambridge, Edinburgh and St Andrews between March 3 and 7, and with online voting open via DemocratsAbroad.org from February 19, he will be speaking in Edinburgh on Thursday February 13 and at a similar St Andrews Students for Bernie event in St Andrews on Friday February 14.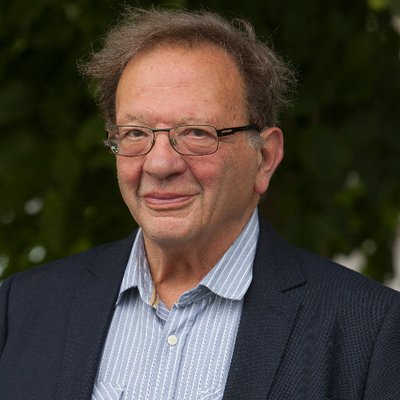 In an exclusive interview with The Courier from his home in Oxford this week, Larry, 84, – himself a socialist politician who is now the Green Party's health spokesperson in England and Wales – said that if his brother, who he calls Bernard, gets the Democrat nomination for president, he thinks he can beat Trump.
"I looked something up the other day on RealClearPolitics and in the last 10 months there have been over 60 polls matching Bernard versus Trump," he said.
"Bernard was ahead in all but six. So there's a very good chance.
"Trump has a low approval rating. Bernard has a very high approval rating. And of course I think Bernard's policies are very convincing.
"Trump's offerings are really dreadful. He's talking now about reducing Medicaid which is medical care for poorer people, reducing social security which is the old age pension. They are not very popular policies."
Larry said he was "very sickened" by the 2016 victory of Donald Trump who he called "such a dreadful dangerous person".
Drawing comparisons between the rise of Trump and the reasons behind support for Brexit in some of the more impoverished parts of the UK, he said: "Trump won a lot of working class votes in areas of the country that had been depressed by de-industrialisation really and where nobody had paid the least bit of attention – including the Democrats.
"There were a lot of very angry and upset people, and Trump came along – he lied of course.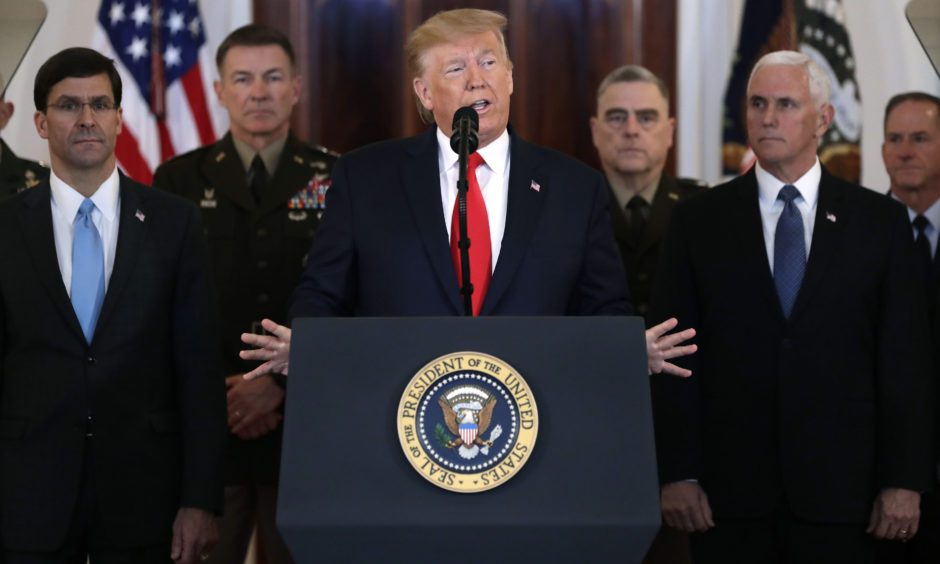 "He said he was going to bring back industry to those areas and he was going to give them a marvellous health care system and so on, and he was going to 'drain the swamp'. "He was going to get rid of all the lobbyists in Washington and so on. And of course he has done none of that.
"In fact his cabinet is full of the biggest Wall Street billionaire types who created the problems for the people who are suffering."
Larry concedes that the Democratic Party had to share the blame for the 2016 result as they had "come away from the working people". He also concedes that most people who voted for Trump last time will likely do so again because "people don't like to change their views too much".
By contrast, however, as the most left-wing Democratic Party candidate in the field, Bernie, who recently shrugged off a health scare, is at the "opposite end of the political spectrum" and Larry believes that "quite a few" disillusioned Trump voters will be open to further change.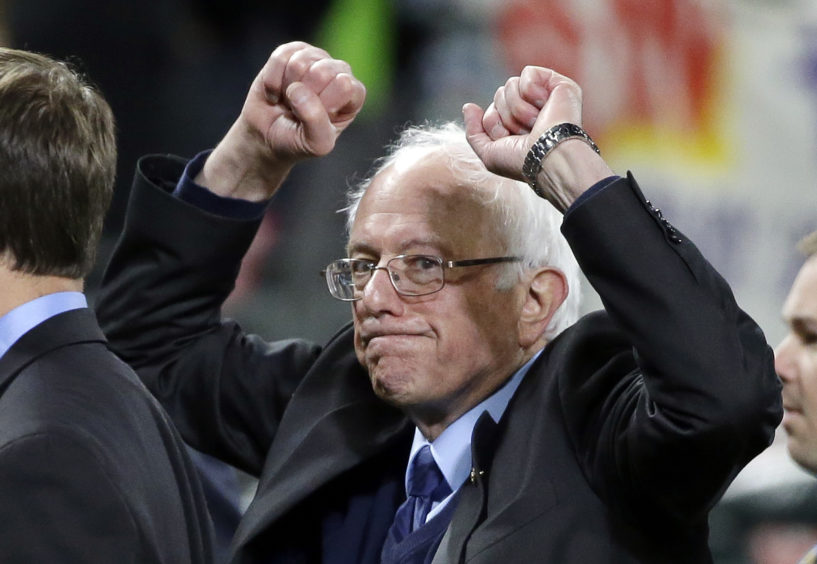 The Sanders brothers grew up in Brooklyn in the 1940s and 50s.
Larry was surprised when his brother ran for high school president. He finished third out of three. His substantial policy was to raise money for Korean War orphans. "The guy who won actually adopted Bernard's policy, and Bernard worked with him and they actually raised a lot of money," revealed Larry.
But it was their family's Jewish roots in the former Austro-Hungarian Empire (now part of modern day Poland) and the treatment of the poor that helped form their political view of the world.
"I think on a political level the two things that influenced us really were first of all the Holocaust – finding out little by little what had happened to my father's family who were all wiped out," he said.
"We found out that politics is serious stuff."
The other more positive influence, which taught them that politics can do a lot of good things, was the New Deal – a series of programs, public work projects, financial reforms, and regulations enacted by President Franklin D. Roosevelt in the US between 1933 and 1939. It responded to needs for relief, reform, and recovery from the Great Depression.
It was a "lovely English woman" that led Larry to settle in the UK in 1968.
The "hybrid" Anglo-American says he and his brother, who works at a "ferocious pace", still share very similar politics.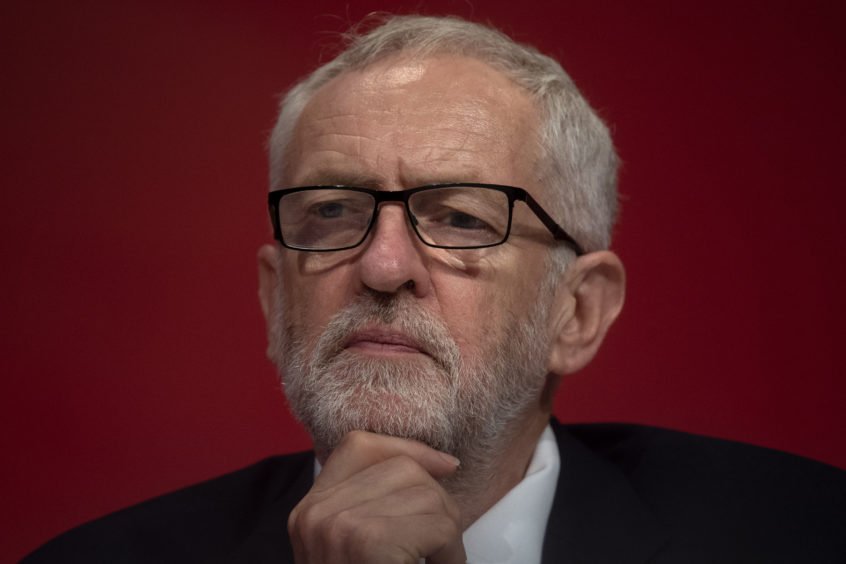 Larry, a fan of outgoing Labour leader Jeremy Corbyn, says Bernie doesn't have anything as "complex and destabilising" as Brexit to deal with. Bernie, who he visits in the US often, also has higher personal popularity ratings than Corbyn ever did.
He described his brother as "honest and consistent" and one of the few politicians who doesn't "take money" from benefactors seeking political favours.
But fundamentally, he said his brother wants to lead a "political revolution" that will finally tackle age old problems like poverty, unemployment and create a good health service while his green ambitions would be on a par with Roosevelt's New Deal.
"He's realistic," added Larry.
"You don't do these things just by coming along every few years and having an election campaign.
"He calls it the political revolution. It's a movement. Like the civil rights movement, women's movement, gay movement – that's the only way that political change takes place when large numbers of people demand it. And then they have to keep fighting.
"And that's Bernard's message. I think it's correct and I think people see it's sensible."
*An Afternoon with Larry Sanders: Bernie 2020, hosted by St Andrews Students for Bernie and Democrats Overseas – St Andrews: Friday February 14, 4.30pm – 6pm, Physics Lecture Theatre A, St Andrews University.
Tags
More from The Courier Politics team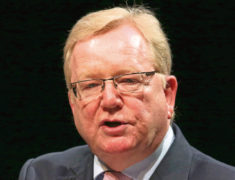 January 6 2020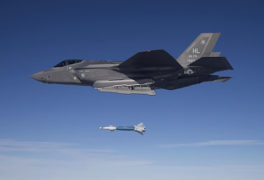 December 28 2019
Premium Content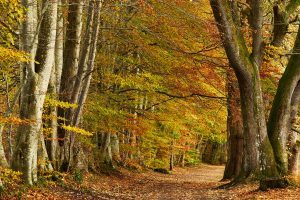 December 26 2019
More from The Courier