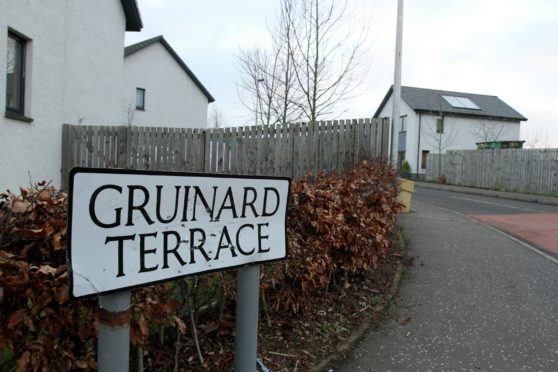 Dundee man with 'poor singing voice' sang sectarian songs on housing estate and told police he was an 'IRA fugitive'
A Dundee man with a "poor singing voice" found himself in court after belting out sectarian songs in the middle of a housing estate and telling police he was an "IRA fugitive".
by Nadia Vidinova

Steven Rourke had met Irish "republican-minded" people on a night out and upon returning from the pub he tried to enter a stranger's home in Mill O'Mains, thinking it was his own.

When police were called the 46-year-old became aggressive and began to sing songs about the IRA, Dundee Sheriff Court was told.

Rourke has no links to sectarian groups but the songs had become "embedded in his mind" after he heard them being sung by his drinking buddies, the court heard.

He pled guilty to behaving in a threatening and abusive manner on June 23 at Gruinard Terrace and in a police vehicle.

Fiscal depute Laura Bruce said: "Residents in the area heard shouting in the rear gardens outside their homes.

"The accused climbed over a partition fence on Gruinard Terrace.

"He was seen to get stuck on the fence and fall to the ground, and approached a door attempting to gain entry using a key before shouting and banging on the door.

"Police attended and traced the accused. He had bleeding on his right hand."

Rourke was hostile to the officers, swearing at them, and when asked to desist he began to sing sectarian songs.

He was placed in a police vehicle but began to bang on a window and continued to sing, telling officers "I'm an IRA fugitive" and "I'm an IRA man, that's me".

This behaviour went on for around an hour, the court heard.

Defence solicitor Jim Laverty said: "He is acutely embarrassed and I'm asked on his behalf to apologise to the officers who had to listen to his poor singing voice."

"He and his uncle had been out drinking and it would appear they had fallen into company with a group who were Irish republican-minded.

"A number of songs had been sung and they seemed to have become embedded in his mind.

"He has no association with sectarian or religious groups."

Rourke, of Findhorn Street, was fined £450.