Zinedine Zidane, Real Madrid manager, crashes his car while going to training
- Zinedine Zidane was recently involved in a car crash on his way to training
- Zidane's Audi car hit Ignacio Fernandez's vehicle from the back
- There was no issues between these two men as they both ended up taking pictures
Real Madrid gaffer Zinedine Zidane was involved in a minor car crash last week while going to training as his Audi car hit another man's vehicle from the back.
But the Frenchman exemplified a good character after the incident as he came out of his car to plead with the owner of the vehicle that was hit and they ended up taking pictures.
According to the report on UK Sun, Zinedine Zidane was driving towards a roundabout before his car hit the one belonging to Ignacio Fernandez.
The report added that Ignacio Fernandez confirmed that he matched the break before his car was hit at the back which he never knew that it was Zidane who was driving behind him.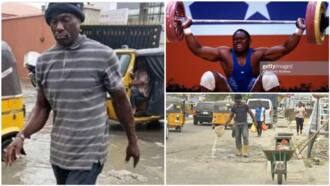 Abandoned for years and broke, man who represented Nigeria in 1984 Olympics gets help
"I thought 'what a relief' because I knew he had enough to pay for the insurance. I apologized for braking suddenly, but I could not risk it and he told me he was a little distracted and that he was sorry too,''. Fernandez explained according to UK Sun.
Fernandez who is into furniture also stated that a representative of Zinedine Zidane later contacted him on how to pay the insurance for his damaged vehicle.
Zinedine Zidane and his wards are working hard to win the Spanish La Liga title this season and they are currently topping the table with three points gap between them and Barcelona.
Last season, they failed to win any title as Barcelona were crowned champions of the La Liga, while Liverpool won the Champions League crown.
Zidane won three Champions League title with Los Blancos before he left the club, but the club's boss were able to convince the Frenchman to return to the Bernabeu.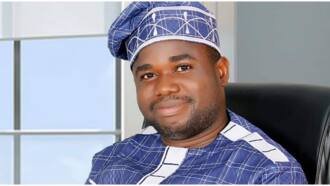 Nigerian man advises newlywed couples against spending their first night in hotels
But the best are yet to be seen from Real Madrid this season and even since they sold Cristiano Ronaldo to Italian champions Juventus.
Los Blancos bought Belgian star Eden Hazard from Chelsea, but he has also been struggling since he got the Spain because of injury.
Earlier, Legit.ng had reported how Eden Hazard sent a warning message to Spanish League rivals Celta Vigo after scoring two stunning goals in Real Madrid's training.
The Belgian forward teamed up with Los Blancos from Chelsea in a deal valued around £100 million last summer but sustained an ankle injury in November.
Hazard last featured for the Galacticos in their Champions League group stage clash against Paris Saint-Germain on November 26.
4-yr-old boxer: I want to become a world champion | Legit TV