Man shares experience after being left with 2-month-old daughter for a few hours
- An American dad has taken to social media to share his experience with his 2-month-old daughter
- In a lengthy post, he narrated how he was left with the new born for a couple of hours, who later became hungry
- However, rather than wait for her milk to heat up, she latched onto her father's collarbone searching for milk
- Ronnie Dunston said the experience scared him so much, he learnt to never underestimate the strength of a woman
Due to the fact that many people believe it is the exclusive preserve of a woman to nurture her newborn, there are some people who are of the belief this responsibility comes easy to women since they were built for it.
Ronnie Dunston got to know the power of a woman after spending 2 hours alone with his 2-month-old daughter. He recently left social media users amused after he took to the Facebook platform to narrate his experience.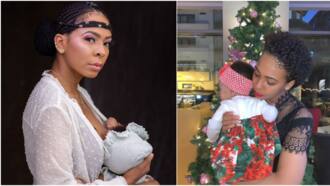 Tboss gets Nigerians talking with photos of her breastfeeding baby
Dunston recounted how his wife went to the gym, leaving him with his newborn daughter, who later became hungry. However, when he carried her on his shoulders to go warm some milk for her, she latched on to his collarbone and sucked on it for milk.
PAY ATTENTION: Get the Latest Nigerian News on Legit.ng News App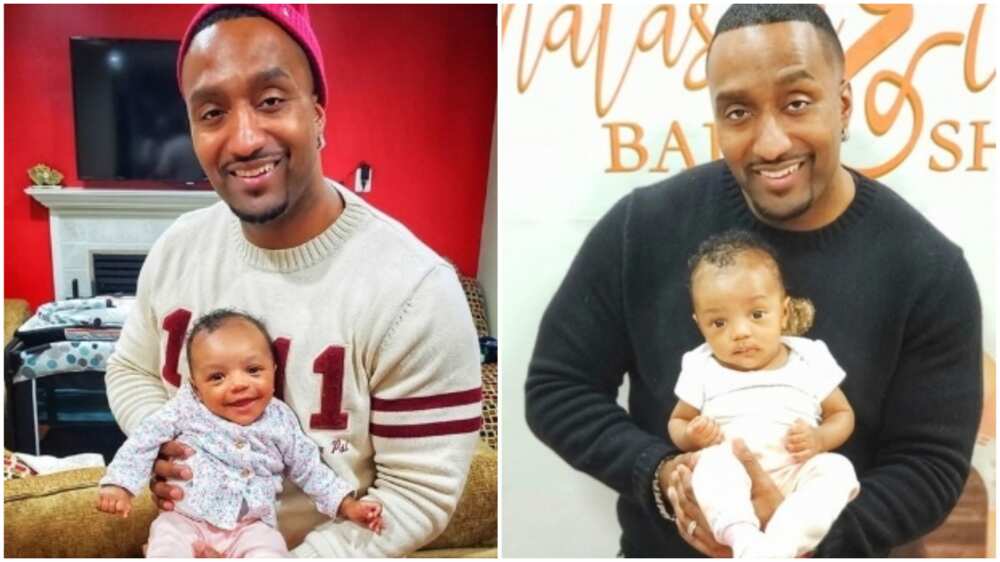 According to Dunston, he found it amusing at first until she intensified on her quest for milk. He narrated that she kept at it despite him trying to pull her off. He eventually did and discovered she left the affected skin discoloured.
Ending the hilarious story, he wrote: "Though, I had to learn the hard way, ‍♂️ I hope this post serves as an eye opener for other Dads out there. Please cherish, respect and never underestimate the power of a mother. Though mothers seem to have the greatest multitasking skills in the world, Dads please HELP out.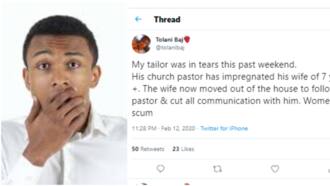 Pastor gets member's wife of 7 years pregnant during 'special prayer' - Lady reveals
Some diapers, cleanout the breast pump cups, take the kid(s) for a few hours, make dinner (or pick up food if you can't cook), just BE SUPPORTIVE. Yes, parenting is hard on everyone, but especially on mothers. Until a man can birth and breastfeed a child, trust me guys we have no clue. Thank you again everyone for sharing and liking this post. #GirlDad"
See post below: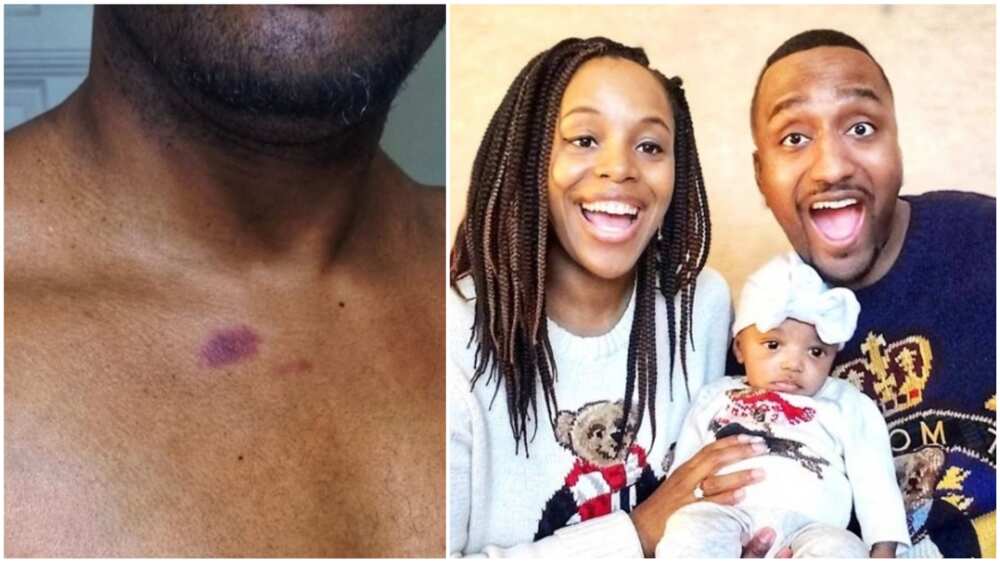 PAY ATTENTION: Do you have news to share? Contact Legit.ng instantly
Meanwhile, they say a mother's love for her children is often so strong that certain sacrifices are never too big to make. This same goes for the various means they choose to show affection for them.
US socialite Amber Rose has certainly proven to many people that her love for her kids is unending. She recently left many talking after getting a special tattoo of her babies' names on her face.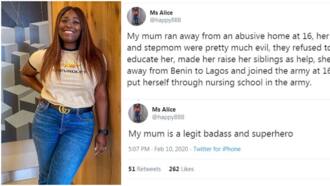 Lady hails her mother a superhero after narrating the challenges she faced with an abusive father
Would you marry a baby mama or baby 'papa'? | Legit TV