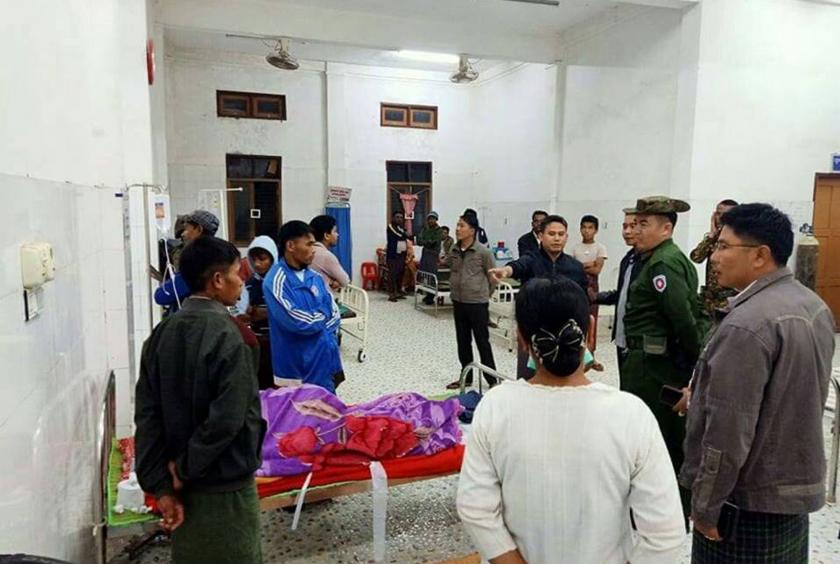 AA's shell hit a primary school in Buthidaung injuring 20 students
A shell fired by the Arakan Army (AA) hit a primary school in Khami Chaung Village, Buthidaung Township on February 13 injuring 20 students, announced the Office of the Commander-in-Chief of the Defence Services on February 13.
The AA attacked an army column providing security in the township about 2,000 meters away from Oaktaung Village on the morning of February 13 and the AA members retreated to a place about 1,200 meters away from the village. The army followed them and the AA attacked back the army using big guns.
The stray shell fired by the AA hit the primary school and 14 boys and three girls playing inside the school compound were injured, according to the announcement.
The injured students are sent to a military clinic in the area to have treatment and five of them are sent to Buthidaung hospital for further treatment, it said.