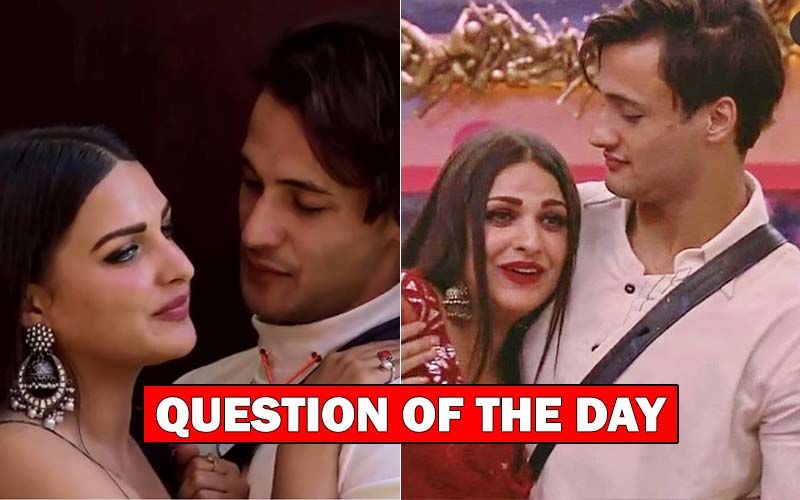 Bigg Boss 13: Do You Think Asim Riaz Truly Loves Himanshi Khurana?
by Prajakta Ajgaonkar

Asim Riaz has time and again, professed his love for Himanshi Khurana in Bigg Boss 13 house. However, reports of his secret love affair with Shruti Tuli resurfaced and he denied them saying it's all a thing of the past. Do you think he is genuinely in love with Himanshi or is it just for the show?

Asim Riaz and Himanshi Khurana's love story blossomed thanks to Bigg Boss 13. Outside the house, he was said to be dating his best friend Shruti Tuli, but he denied saying it's a thing of the past while Shruti too never claimed that they were a couple.

Meanwhile, Himanshi broke up with her boyfriend of 9 years and re-entered as Riaz's special connection, further igniting their romance in the house.

She stood by him like a rock, as everybody blamed him and his alleged secret love affair with Shruti was no more a secret. Remember, we had brought you the story FIRST. Time and again, Asim has asserted that he's madly in love with Himanshi and even proposed her for marriage.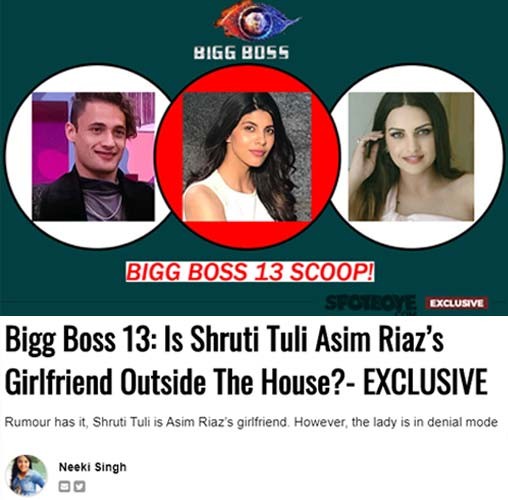 Now, as the show is barely a day away from the finale, do you think his love for Himanshi is genuine or was it just for the show? Shoot your replies on .@spotboye or .@iamvickeyleaks


Image Source:-  instagram/actresses_gallore